Resources to help you on your journey with cirrhosis:
Learn from medical experts how cirrhosis affects the body. 

Learn about common treatments and medical procedures.

Watch short videos and read topics about living well with cirrhosis like nutrition, exercise and stress.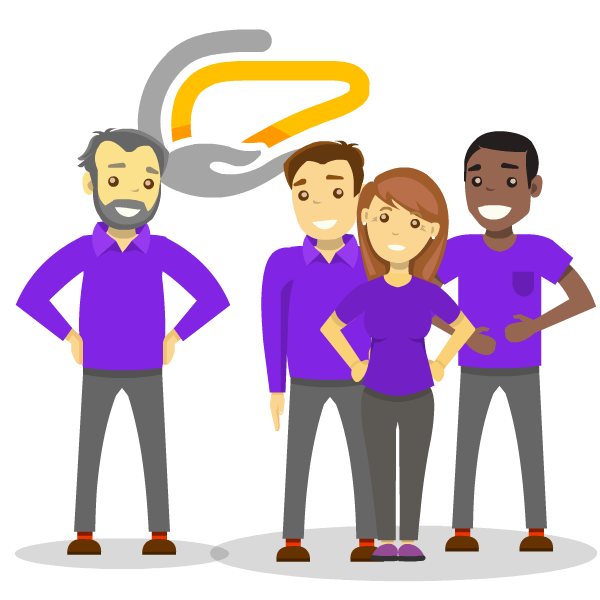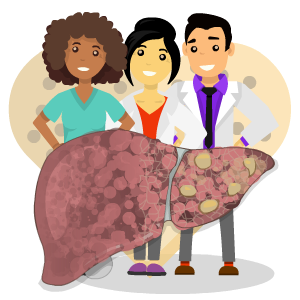 Do you have cirrhosis? Take 10 minutes to make our educational videos better!
Complete a pre-survey, watch a short video, and complete a post-survey!
We know that living with cirrhosis can be tough
That's why we created this website to help patients and their families navigate the challenges.
Our website contains content for patients with cirrhosis and their families, created by a large team of physicians, nurses, allied health professionals and patient partners.
You'll find resources on topics like nutrition, exercise, mental health, and more.
Frequently asked questions
What is the benefit of using this site?
We know that finding credible information online can be challenging. The information on this website was developed by worldwide experts on cirrhosis and in partnership with people currently living with cirrhosis. There are videos and written information on a range of topics like symptoms, treatments, healthy living with cirrhosis and procedures you may encounter.
What kinds of information is covered?
This website has a range of information for patients and families. It includes how the liver works, the stages and causes of cirrhosis, common complications and how to mange symptoms like itching, pain, sleep problems and muscle cramps. We also included information on nutrition and exercise for people with cirrhosis, medication and caregiver support.
Is this a substitute for medical advice?
This information is not intended to replace advice from your healthcare team. They know your medical situation best. Always follow your healthcare team's advice.
Why should I create an account?
Cirrhosis is a lifelong condition that can be challenging to manage. You or your family may have many questions and our goal is to help you stay up to date with current information.
This website has learning modules on important topics for people living with cirrhosis. By creating an account, you can keep track of your learning, get certificates of completion, and get entered into a raffle to win prizes. You can also help us improve this site by providing direct feedback.
Who is the team behind Cirrhosis Care?
Stay up to date! Sign up for an account below.