Top tips:
Referral to a Transplant Hepatologist should be considered for patients with decompensated cirrhosis, MELD-Na >15, or primary intrahepatic malignancies (hepatocellular cancer).
There are many patient-related factors that can adversely affect patient outcomes. These factors can constitute relative or absolute contraindications to transplantation.
Many transplant programs have made changes to criteria for transplantation in the setting of alcohol-related liver disease (including Alberta). An exception pathway may be available for highly selected individuals who may not have met 6 month abstinence criteria.
Total tumor volume (TTV) and alpha-fetoprotein (AFP) are used to guide liver transplantation eligibility for hepatocellular carcinoma.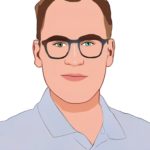 Thank you to Dr. Sadler for your efforts creating the content on this page!
Liver transplantation (LT) is an accepted therapeutic modality for:
End-stage liver disease (acute or chronic); and
Selected tumors
Transplantation is indicated for patients with advanced forms of disease in whom no realistic hope for extension of life exists with other forms of medical or surgical intervention. In general, for patients with cirrhosis, one should consider referral for liver transplantation as they develop features of decompensated liver disease such as ascites, bleeding esophageal or gastric varices and hepatic encephalopathy that are not easily controlled with medical/endoscopic therapy.  The MELD-sodium is also a general guide.  Most patients who are considered for transplant have MELD-sodium values >15, but there are certainly exceptions whereby patients with lower MELD scores can be considered. This links to the OPTN (Organ Procurement and Transplantation Network) MELD exception document from 2017.
Indications for Liver Transplantation:
Hepatocellular Liver Disease

Nonalcoholic Steatohepatitis
Viral Hepatitis
Alcohol related Cirrhosis with 6 months abstinence from alcohol.

Selected patients may meet criteria for the new exception pathway. Consult Transplant hepatology to discuss these cases.

Severe Alcoholic Hepatitis refractory to steroids

Selected patients may meet criteria for the new exception pathway. One of the requirements is that there can be no prior history of hospital or ER visits with intoxication or alcohol withdrawal. There are a list of other criteria. Consult Transplant hepatology to discuss these cases.

Hepatitis B
Cryptogenic Cirrhosis

Cholestatic Liver Disease

Primary Biliary Cholangitis, Primary Sclerosing Cholangitis, Secondary Biliary Cirrhosis, Idiopathic or Drug Induced Cholestasis

Inborn Errors of Metabolism

Wilson's Disease, Alpha 1 Antitrypsin Deficiency, Hemochromatosis, Familial Amyloidosis Polyneuropathy, Other

Fulminant Hepatic Failure
Budd-Chiari Syndrome
Drug Toxicity leading to liver failure
Other
Selected intrahepatic malignancies – this refers to tumors originating within the liver, not metastatic disease to the liver. Involve a liver specialist with any suspected diagnosis of Hepatocellular carcinoma (HCC).

Listing criteria for Hepatocellular carcinoma
Not candidates for transplant

TTV >115 cm3 OR AFP >400 ug/mL
Metastasis outside the liver
HCC vascular invasion on radiological imaging
General contraindications for liver transplantation

Useful HCC information – see HCC page for more HCC details

TTV is calculated based on the area of any viable tumor (tumor showing enhancement).
Under the guidance of a liver specialist, a patient can be considered for HCC down-staging if TTV ≤250 cm3, regardless of AFP. Following down-staging, a patient can be considered for transplantation if TTV ≤115cm3 AND AFP ≤400 ng/mL for 6 months.
Contraindications for Liver Transplantation
During the evolution of clinical transplantation internationally, and at University of Alberta Hospital, multiple patient-related factors have come to be recognized as adversely affecting patient outcome.   These factors constitute relative or absolute contraindications to transplantation.
The following factors exert a major adverse influence on the outcome of transplantation and would be absolute contraindications in most cases:
Absolute Contraindications
Active systemic sepsis
Systemic disease such as metastatic cancer, AIDS, mitochondrial disorders
pneumonia, unresolved pulmonary infarction or other pulmonary infiltrates
Severe non-correctable peripheral or cerebrovascular disease
Severe irreversible cardiac disease (unless simultaneous liver and heart transplantation considered)
Advanced cardiopulmonary disease
Clear history of non-compliance
Active alcohol or drug abuse (note: alcohol exception pathway criteria detailed above)
Uncontrolled psychiatric disease
Severe neurological instability or advanced neurological illness
BMI > 45
Age > 75 years
Calculators:
Use these calculators:
References:
This section was adapted from content using the following evidence based resources in combination with expert consensus. The presented information is not intended to replace the independent medical or professional judgment of physicians or other health care providers in the context of individual clinical circumstances to determine a patient's care.
Authors: Dr. Vince Bain, Dr. Matt Sadler, Dr. Rahima Bhanji, Dr. Puneeta Tandon
References:
Adult Liver Transplant Management Guidelines 2016, Version 2.0
Evaluation for Liver Transplantation in Adults: 2013 Practice Guideline by the American Association for the Study of Liver Disease and the American Society of Transplantation. Hepatology 2014 PMID 24716201