Top tips:
Rule out infection and additional causes of jaundice in all patients with suspected alcohol associated hepatitis
Severe alcohol associated hepatitis is most easily diagnosed by a MELD >20 (this is the original MELD calculation, not the MELD-Na)
Need to consider the management of alcohol withdrawal, nutritional therapy as well as the treatment of alcohol use disorder alongside the treatment of alcohol associated hepatitis
Use the Lille model at 7 days to determine if the patient is a non-responder to steroid therapy (Lille ≥ 0.45)
Using very strict criteria, the Alberta transplant program is now evaluating some patients with alcohol associated hepatitis for liver transplantation.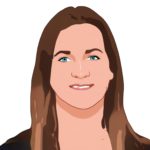 Thank you to Dr. Borman for your efforts creating the content on this page!
Calculators:
Use these calculators to help with the diagnosis:
References:
This section was adapted from content using the following evidence based resources in combination with expert consensus. The presented information is not intended to replace the independent medical or professional judgment of physicians or other health care providers in the context of individual clinical circumstances to determine a patient's care.
Authors: Dr. Meredith Borman, Dr. Monty Ghosh, Dr. Puneeta Tandon
References:
Crabb DW et al. Diagnosis and Treatment of Alcohol-Related Liver Diseases: 2019 Practice Guidance from the American Association for the Study of Liver Diseases. Hepatology 2019 July 17 epub ahead of print, PMID 31314133
Singal AK et al. ACG Clinical Guideline: Alcoholic Liver Disease. Am J Gastroenterol 2018 Feb;113(2):175-194 PMID 29336434
Nguyen-Khac N et al. Glucocorticoids plus N-acetylcysteine in severe alcoholic hepatitis. N Engl J Med 2011 Nov; 365(19):1781-9 PMID 22070475