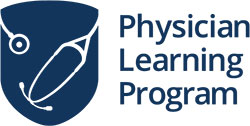 Session 1: Alcohol use disorder 101
Learning objectives:
By the end of the session, participants will be able to:
1. Explain the biological process of alcohol use disorder as a brain disease
2. Review existing literature on healthcare practitioner attitudes towards patients with alcohol use disorder
3. Describe the multi-system consequences of alcohol use disorder
4. Manage patients with alcohol withdrawal
Pre-recorded presentation
References
Ries, R., Ovid Technologies, Inc., & R2 Online Library. (2009).Principles of addiction medicine.Philadelphia: Wolters Kluwer/Lippincott Williams & Wilkins.
American Society of Addiction Medicine (2019). Definition of addiction. Rockville, MD.
Gage, S. H., & Sumnall, H. R. (2019). Rat Park: How a rat paradise changed the narrative of addiction. Addiction, 114(5), 917–922.https://doi.org/10.1111/add.14481
O'Connor, P. G., Sokol, R. J., & D'Onofrio, G. (2014). Addiction medicine: the birth of a new discipline.JAMA internal medicine. 174(11), 1717-1718.
Herron, A., & Brennan, T. K. (2019). The ASAM essentials of addiction medicine. Lippincott Williams & Wilkins.
"The Biopsychosocial Model Approach" 

(PDF)

.Rochester University. Rochester University. Retrieved 

18 April

 2019.
Borrell-Carrió, F., Suchman, A. L., & Epstein, R. M. (2004). The biopsychosocial model 25 years later: principles, practice, and scientific inquiry. Annals of family medicine 2(6), 576–582. https://doi.org/10.1370/afm.245
Canadian Centre on Substance Use and Addiction. (2019). Alcohol. Ottawa: Author.
Varin M, Palladino Elia, Hill MacEachern K, Belzak L, Baker MM. Prevalence of alcohol use among women of reproductive age in Canada. Health Promot Chronic Dis Prev Can. 2021;41(9):267-71. https://doi.org/10.24095/hpcdp.41.9.04
University of Victoria, Canadian Institute for Substance Use Research.

British Columbia Alcohol

van Boekel, L. C., Brouwers, E. P., van Weeghel, J., & Garretsen, H. F. (2013). Stigma among health professionals towards patients with substance use disorders and its consequences for healthcare delivery: systematic review.Drug and alcohol dependence 131(1-2), 23–35.
Palmer, R. H., Young, S. E., Hopfer, C. J., Corley, R. P., Stallings, M. C., Crowley, T. J., & Hewitt, J. K. (2009). Developmental epidemiology of drug use and abuse in adolescence and young adulthood: Evidence of generalized risk. Drug and alcohol dependence 102(1-3), 78–87.
Thornicroft, G., Rose, D., Kassam, A., & Sartorius, N. (2007). Stigma: ignorance, prejudice or discrimination?. The British journal of psychiatry : the journal of mental science 190–193. https://doi.org/10.1192/bjp.bp.106.025791
Koob, G. F., & Volkow, N. D. (2016). Neurobiology of addiction: a neurocircuitry analysis. The lancet. Psychiatry 3(8), 760–773. https://doi.org/10.1016/S2215-0366(16)00104-8
Mattoo, S. K., Prasad, S., & Ghosh, A. (2018). Brief intervention in substance use disorders. Indian journal of psychiatry 60(Suppl 4), S466–S472. https://doi.org/10.4103/0019-5545.224352
Bertholet, N., Daeppen, J. B., Wietlisbach, V., Fleming, M., & Burnand, B. (2005). Reduction of alcohol consumption by brief alcohol intervention in primary care: systematic review and meta-analysis. Archives of internal medicine 165(9), 986–995. https://doi.org/10.1001/archinte.165.9.986

Stockwell, T., Sitharthan, T., McGrath, D., & Lang, E. (1994). The measurement of alcohol dependence and impaired control in community samples. Addiction (Abingdon, England), 89(2), 167–174. https://doi.org/10.1111/j.1360-0443.1994.tb00875.x

Cotter TG, Ayoub F, King AC, Reddy KG, Charlton M. Practice Habits, Knowledge, and Attitudes of Hepatologists to Alcohol Use Disorder Medication: Sobering Gaps and Opportunities. 

Transplantation Direct

. 2020;6(10):e603. doi:10.1097/txd.0000000000001054.